Cold Moon Goddess Painting
This acrylic painting represents the full cold moon. Painted by artist Cassondra Eastham in 2021.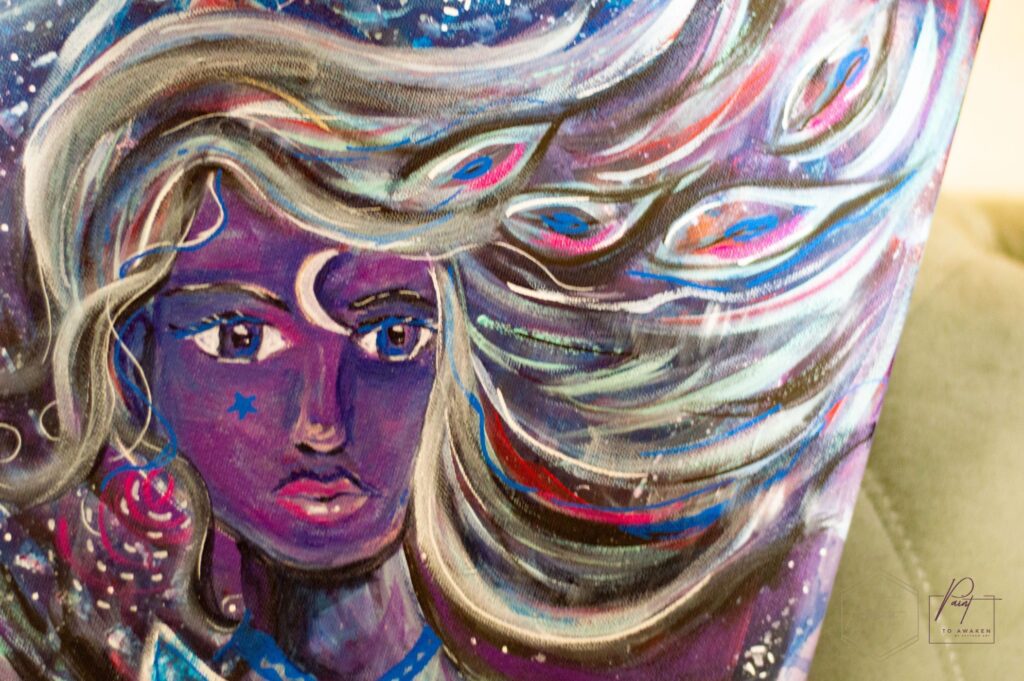 Many moons ago, there was a dark and cold desert, frozen under crystals of ice. Beneath the dark cold, a small spark of hope shimmered with patience as she waited to emerge….
This is the cold moon goddess. Notice the warmth, even through the ice!